ADS | PRINT | WEBSITE | EVENT
During the first open enrollment period of the Affordable Care Act (ObamaCare), the State of Connecticut's official health insurance marketplace, Access Health CT, was tasked with enrolling nearly 344,000 uninsured people of CT in health care coverage. Access Health CT partnered with FourteenG to help them overcome this initial challenge.
Very shortly after launch Access Health CT begin receiving data of their outreach efforts, where they learned that their marketing was not resonating with the large majority of the uninsured population. In order to reach their goal, they would have to find a way to connect with the minority and multi-cultural population which had been previously neglected.
FourteenG successfully worked with Access Health CT on a day to day basis over the course of two years to facilitate the delivery of critical marketing and training campaigns. Due to the short timeline and high visibility, there was always an emphasis on fast turnaround and minimal revisions. The results of the partnership helped Access Health CT exceed their insured goals by 116%. Overall, Access Health CT helped enroll 208,301 residents. The Access Health CT Exchange was nationally recognized for its success by the Department of Health and Human Services. Access Health CT's model was adopted by several state's exchanges around the country.
Website Development
Internal Website
Print Collateral
Event Material
Strategy
Ad Campaign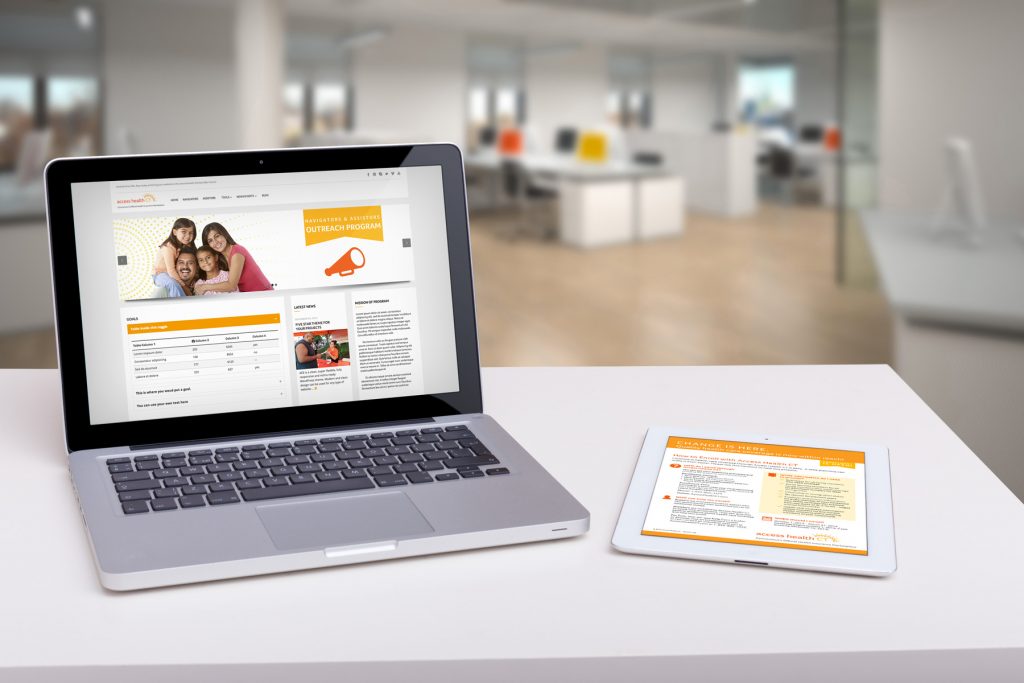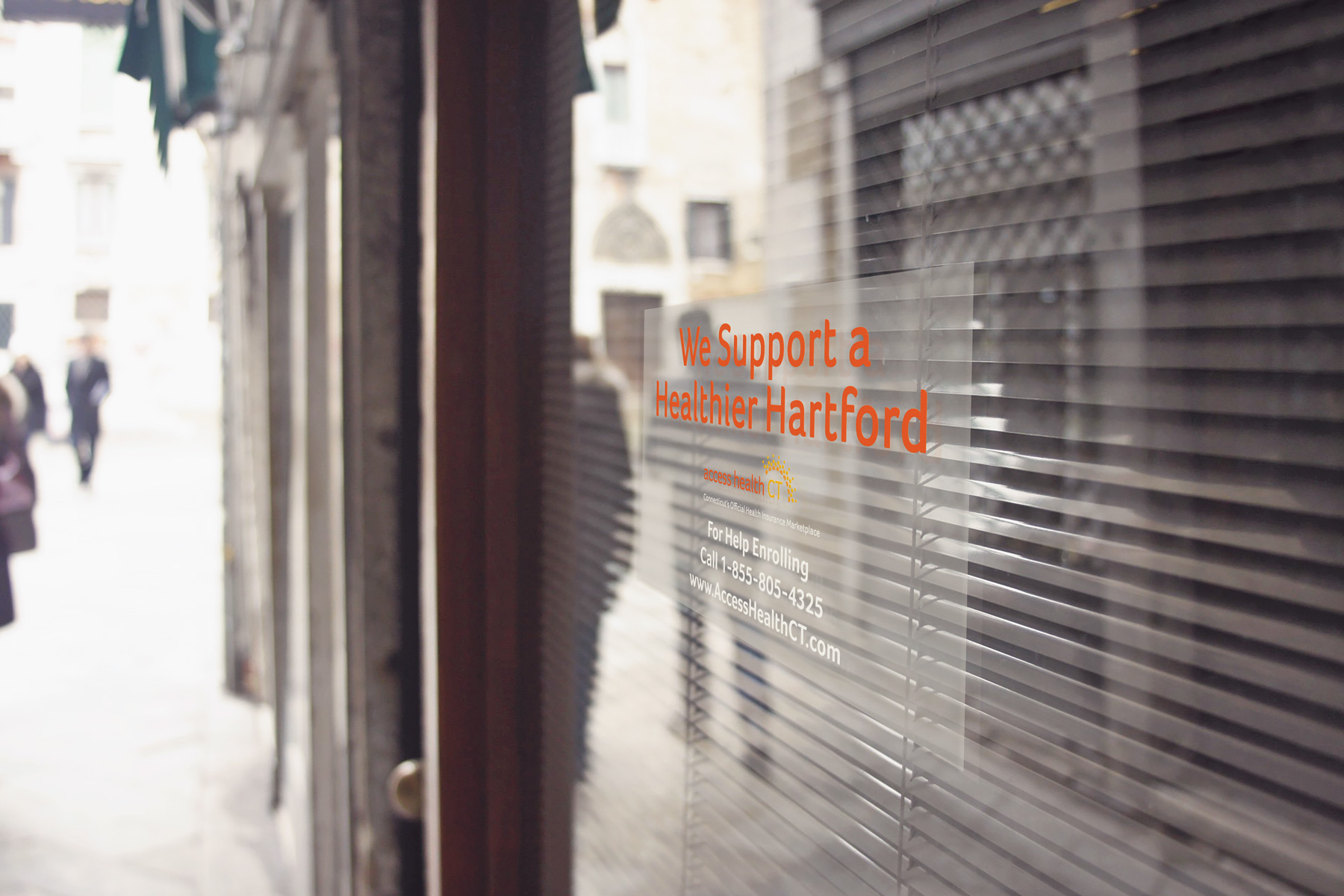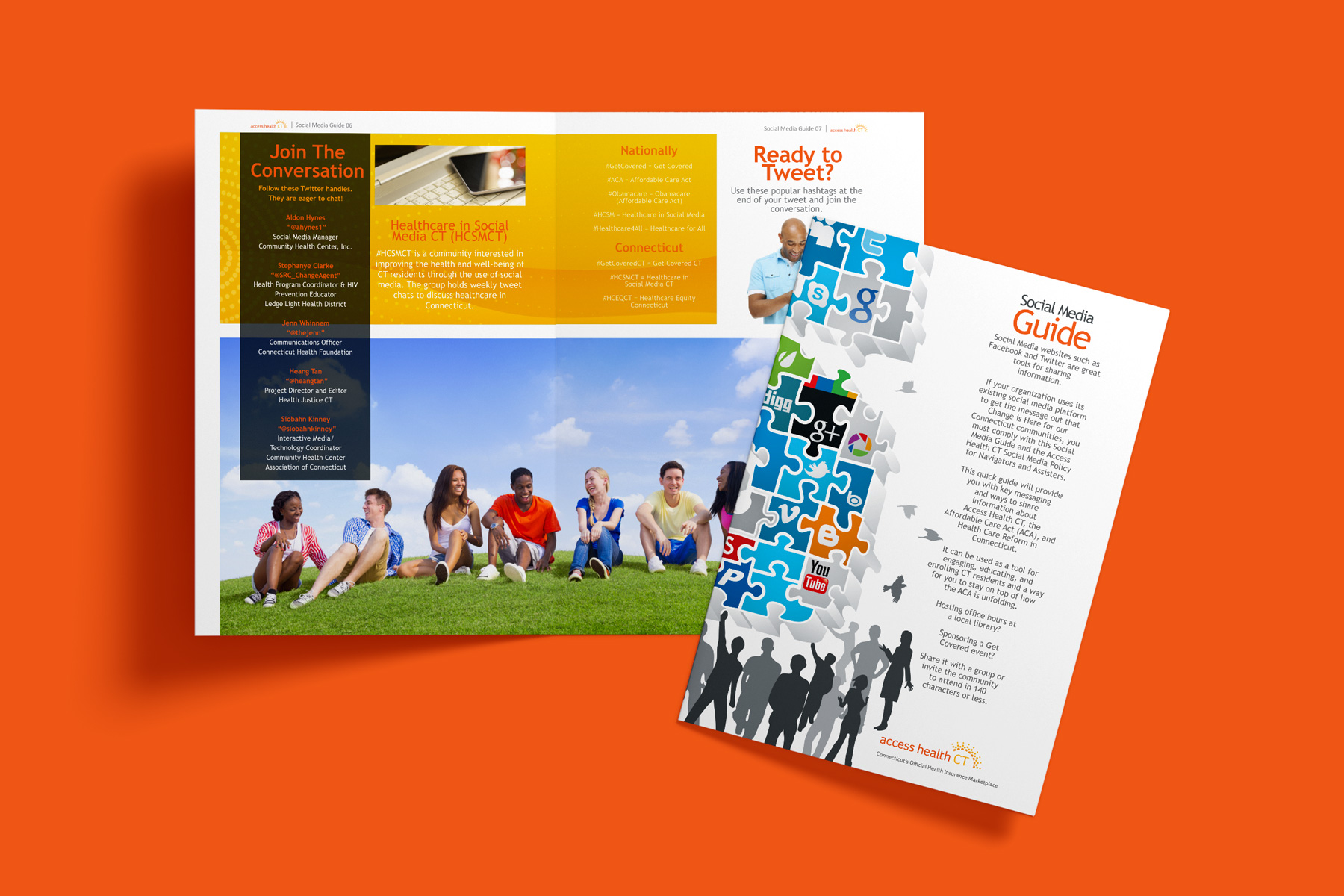 The Best Practices Conference
Due to the early success of the exchange, Access Health put together a best practices conference that was composed of 600 plus members. This conference served two purposes. To provide recognition of the accomplishments midway through the open enrollment period. The second was to provide in-person training sessions to the over 300 Assisters and other vital team members across the state.
FourteenG was tasked with creating a standalone brand for the conference, which included creating a logo and tagline. Along with the brand, FourteenG facilitated the creation and delivery of all the event marketing and training materials. The most impressive was a 200-page handbook that would be used in the trainings by conference members. The size of the handbook was daunting in its own right, but the bar was raised when the turnaround time of this book was only two days before the conference.