Upgrade
the look of your social media.
Your customers are meeting each other, sharing ideas, and talking about your brand online. Give them a great first impression. With social media design from FourteenG, you can take the look and feel of your website to every social part of the web.
Our social media design services include:
Branded designs for individual channels (Facebook, Twitter, and more)
Custom headers
Custom Facebook tab design
Custom designs for campaigns
Corresponding onsite landing pages & collateral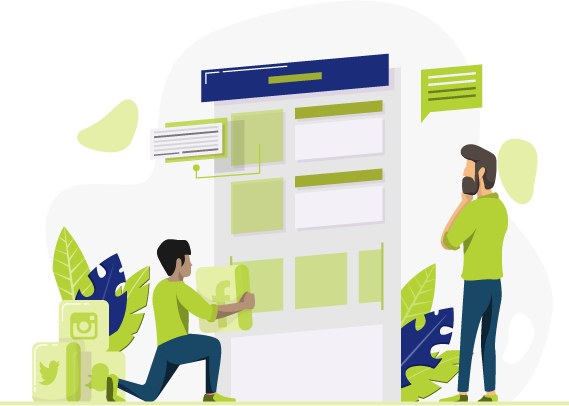 Would you like a better understanding of the services FourteenG has to offer. Check out our services videos below to see how we take your visions and projects to the next level.